The Vaportini: Inhale Your Alcohol
Smoked, not stirred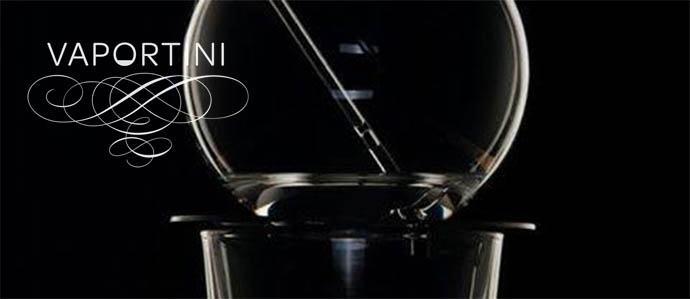 What looks at home in Heisenberg's lab, handles like a bong, and delivers booze directly to the bloodstream? The Vaportini.

But this hooch-huffer ain't your frat house's flaming shot. Creator Julie Palmer explains:
"The Vaportini turns a cocktail into an experience, and without some of the disadvantages that come with drinking alcohol. It provides a virtually calorie-free way to consume spirits, and is great for people who have gastrointestinal problems and trouble digesting alcohol. The experience itself brings something new to the nightlife scene, and avoiding the calories and digestion issues are an added bonus."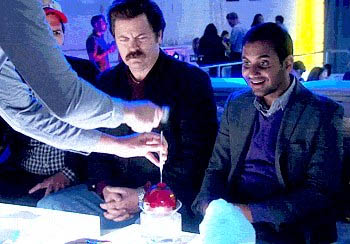 Inspiration for the Vaportini wafted Palmer's way during a trip to Helsinki, where she was invited to participate in what she calls "an unconfirmed" tradition on the Winter solstice. She and her friends settled-into an outdoor sauna to breathe in the fumes created by pouring a bottle of vodka on hot coals. When they were sufficiently snockered they exited the sauna to roll in the snow and go inside to eat. Whiff. Roll. Repeat?

The Vaportini recreates that sauna experience by using a glass globe, funnel, glass straw, metal ring, candle and pint glass. The candle is lit at the bottom of the pint glass and the metal ring is placed on its rim. Using the funnel, one ounce of liquor is poured into the globe, which is then placed on the metal ring. When the globe fills with vapor, it is removed from the heat and the straw is inserted into it. Inhale and hold.

The Vaportini can be purchased online and comes in three options: without pint glass ($30), with pint glass ($42) and hand-blown limited edition Artist's Series ($160). When selecting the intoxicant to put inside, consideration should be given to alcohol content and flavor, as it works best with something both flavorful and hard. Among Vaportini's suggestions are Effen Black Cherry vodka, Hendricks gin, Woodford Reserve bourbon, Patron Cafe tequila, Remy VSOP brandy and absinthe.

For partiers athirst, waiting a whole 30 minutes to get giddy is history. The globe typically fills within five minutes, and is said to be effective immediately. Per the company website, depending on how aggressively the Vaportini is used, the effect can last between twenty to forty minutes, all "subtleties of the individual spirits" intact, minus the carbs.

Exhale.
Recent Articles

Feedback
How are we doing? Tell us what you like or don't like and how we can improve. We would love to hear your thoughts!